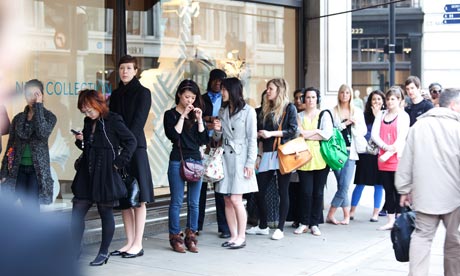 Schadenfreude - don't you love it?
Here's a pic from last Friday's Guardian
G2
.
One of my colleagues had the dentist on Thursday morning, so would be late into work. Except, when she was meant to be at the dentist she was pictured for the Guardian article queuing for Matthew Williamson's eagerly awaited range for H&M which was launched last Thursday in London.
Ouch!